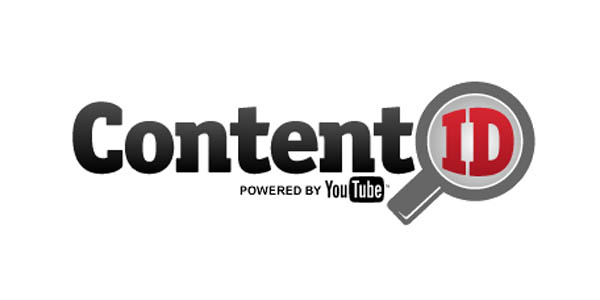 What is Youtube Content ID?
Content ID is YouTube's automated, scalable system that enables copyright owners to identify YouTube videos that include content they own. YouTube only grants Content ID to copyright owners who meet specific criteria.YouTube uses the reference to scan uploaded videos for matching content.
Copyright owners can use a system called Content ID to easily identify and manage their content on YouTube. Videos uploaded to YouTube are scanned against a database of files that have been submitted to us by content owners.
When a copyright is found, the video gets a Content ID claim. Youtube will let copyright owner to choose
Remove copyright content.

Get profit from copyright content

. For example, you make a lyric video from a famous song. And the video has million views. The profit from this video ads will come to music artist/author not you. For this method, we will use this.
Do nothing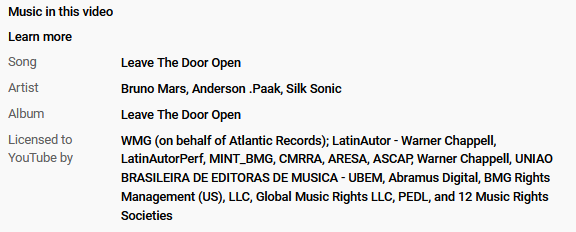 What is Content ID or Copyright Claim method?
This is not a method without investment !
Basically, we will need to make a song and get Youtube Content ID.
After we have a song with Content ID, you will add that song to your videos and earn profit from it. Your videos i mean they are not MVs, they are just normal videos and you will add your song as BGM, outro or intro.
Requirement:
What to do:
First, we need a song. You have some options like ask your friend, hire freelancer or make your own music.
How to make your own music? There are a lot of website you can make an Instrumental like this, this or just search "make music online". Its very easy and fun to make your own Instrumental.
Second, after you had a song. You need to submit it to a Music network, which has a service likely called "YouTube Content ID Program". You will have to pay some fee (base on network) to join or/and proccess this service.

There are a lot of Music Network like that. Example: Distrokid, Tunecore, CDBaby, Repost… or you can find a lot of them in Google, Social Media or Youtube. Some are very easy to join, some are hard. Be careful not to join a scam Music Network.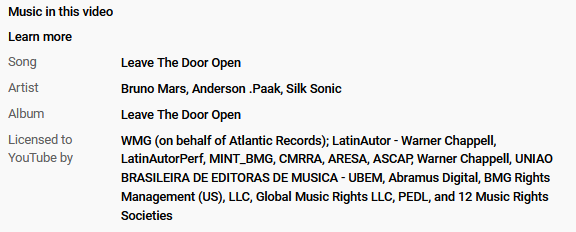 After you get a song with Content ID, you can test by upload video with your music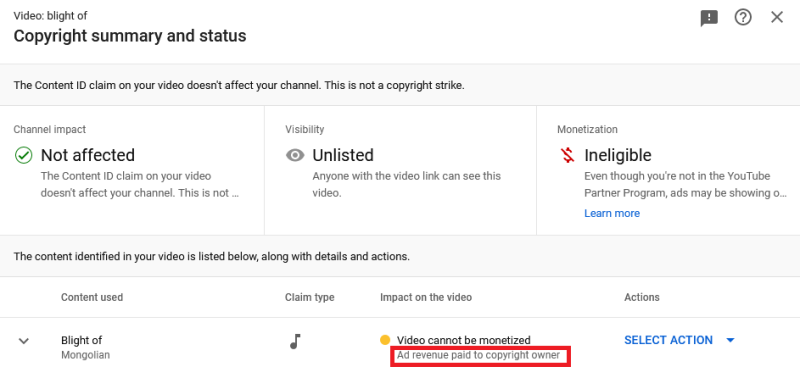 Third, which is also very important that most of people dont know. To earn profit from your Content ID, you must upload your videos (with content ID) in a channel with at least 1000 subscribers and 4000 watch hours or your video need at least 10000 views. If you upload your videos in a channel which doesnt fit requirement, all the profit will not come to you.
Its good if you have channel like this. If you dont have? you can buy them from my website.
Thats all.
Frequently Asked Questions
How can i get paid?


Youtube will pay to your Music network, then your music network will pay to you.

Will i have any trouble by cheating the Youtube system and Music network like that?


Unluckily, if Youtube and Music network find out you are cheating, they may not pay you (some network still pay your last months). With my exp, you will be fine if your earning is below 1000$.

Do you recommend any music network?


No, please research yourself. But with me, i joined all network that i can. You can read more information at a BHW topic
Any tips, trick to avoid getting caught ?
Beware when using title like "Highlight Mu – Liverpool" or famous anime, tvshow. It will raise a red flag.
Use your music as outro and intro (first 30sec or last 30sec) isnt really good also, especially for new MCN accounts.
Spilit the eggs, by join and submit a lot of Music network, upload your music video to a lot of channels but you should spam too much.
Thank for reading- YTSeller-